Welcome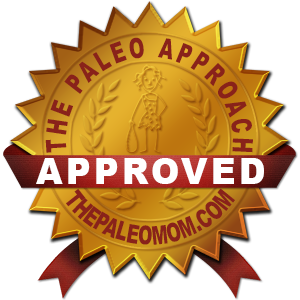 *updated November 2018*
This web site is where I put all the links, books, articles and blogs I use to learn about the autoimmune protocol of the paleo diet. The autoimmune protocol of the paleo diet relieved my Multiple Sclerosis symptoms so well, I don't feel like I have Multiple Sclerosis anymore. I read the book The Paleo Solution by Robb Wolf and the book The MS Recovery Diet by Ann Sawyer and Judi Bachrach, I took their advice and my MS symptoms went away. I can't tell you what I eat because I do not give nutritional advice, I have zero credentials! The books recommended on this page and on this site are very clear about what to eat and what not to eat. In addition to eating well, I also sleep well, manage my stress, get sunlight on my skin, move often, engage creativity and engage joy. According to the books I have read and my own experience, these methods work for relieving all autoimmune issues, not just Multiple Sclerosis (which is only theorized to be an autoimmune issue). This website will point you in the right direction to get started on your recovery. Check out the Knowledge Center for book recommendations and links, the Recipe section for some core recipes that helped get me through my initial elimination period and my blogs for thoughts and insights into the whole thing. There's not a lot to learn or a lot to learn depending how bio-chemist researcher you want to get. I have been on this diet and living this lifestyle for 10 years and while I can't say anymore that I have experienced no MS progression I feel and look amazingly well. I have experienced slight MS progression, my legs get weak after walking over a mile. I think this is from taking three different antibiotic prescriptions over the course of one summer. My leg weakness only improves, as of this update (11/2018) there are days when they feel completely normal. In the past few months I have started running again. As of this update I am still medication free, I take no prescription medication to manage my MS or anything else. Not much has changed in ten years regarding how I eat and live. The most significant thing I have seen in the Multiple Sclerosis world (aside from diet and lifestyle becoming a more popular treatment option) has been the creation of The MS Gym. I highly recommend the virtual world of The MS Gym for neuroplasticity work (retraining your movement) and support. The MS Gym is the only place I have seen significant success stories aside from the diet and lifestyle world.
Featured Recipe

Simple Salmon
Ingredients: 1-1.25 lbs. salmon (I prefer the fattier, milder farm raised) 2 tbs room temperature butter or ghee 1-1.5 tbs spice mix (I use whatever spice mix I have on hand or you can mix salt, pepper and granulated garlic) Directions: Preheat oven to 350. Lay salmon on a lightly greased, oven safe tray with… Read More
Featured Review

Oura Ring Review and Fitbit Comparison
In this review I discuss the first ten days with my new Oura Ring and how it compares to my old Fitbit.